Each April, Earth Day is an annual reminder to think about our impact on Mother Nature. But really, it's something we should be conscious of all year round, especially while traveling. When visiting such a culturally and environmentally rich destination as O'ahu, how can you ensure you are showing respect and leaving the place better than when you came? And what authentic experiences can you collect that will leave you transformed? Check out our tips on vacationing in a way that gives back to the destination and yourself, all while having a ton of fun in paradise.
Tip 1: Plant a native tree
In Hawaiian, the word malama, means 'to care for.' When you book the Malama Hawai'i package at Embassy Suites Waikiki, you'll receive your 4th night free, an upgrade to the next available category, 2 p.m. late check out, and the opportunity to plant a native tree.
You are invited to scenic Gunstock Ranch on O'ahu's North Shore to plant your own milo tree which furthers Hawaiian Legacy Reforestation's initiative to re-establish critical habitats for endemic Hawaiian species, many which are endangered. In fact, Embassy Suites Waikiki has its own forest at the ranch where staff and previous guests have left their legacies. Plus, for every resort charge contribution, the hotel gives a portion back to the Hawaiian Legacy Reforestation Initiative.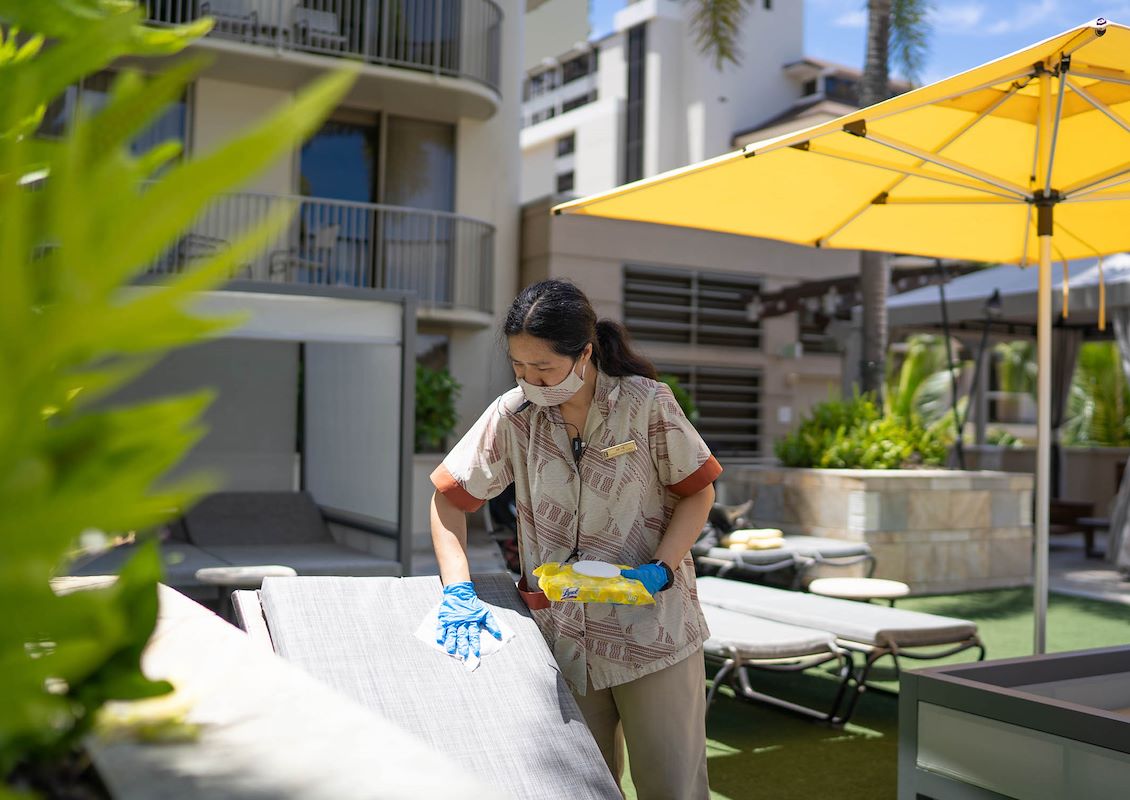 Tip 2: Stay healthy and clean
Whether you are traveling from the mainland or are checking in for a kama'aina staycation, you can rest assured that Embassy Suites Waikiki is clean and ready for you. With its Hilton CleanStay program in partnership with the makers of Lysol, new practices include contactless check-in, disinfection of high touch areas, face mask and social distancing requirements and hand sanitizer in all public areas. You'll know for sure that your one-bedroom or two-bedroom suite is freshly cleaned by the CleanStay room steal placed over your door.
As you check in, you can breathe deeply. The new flat moss living wall garden in the lobby cleans the outside air of pollutants and helps offset the hotel's carbon footprint, creating a cooler, more pleasant climate for your arrival.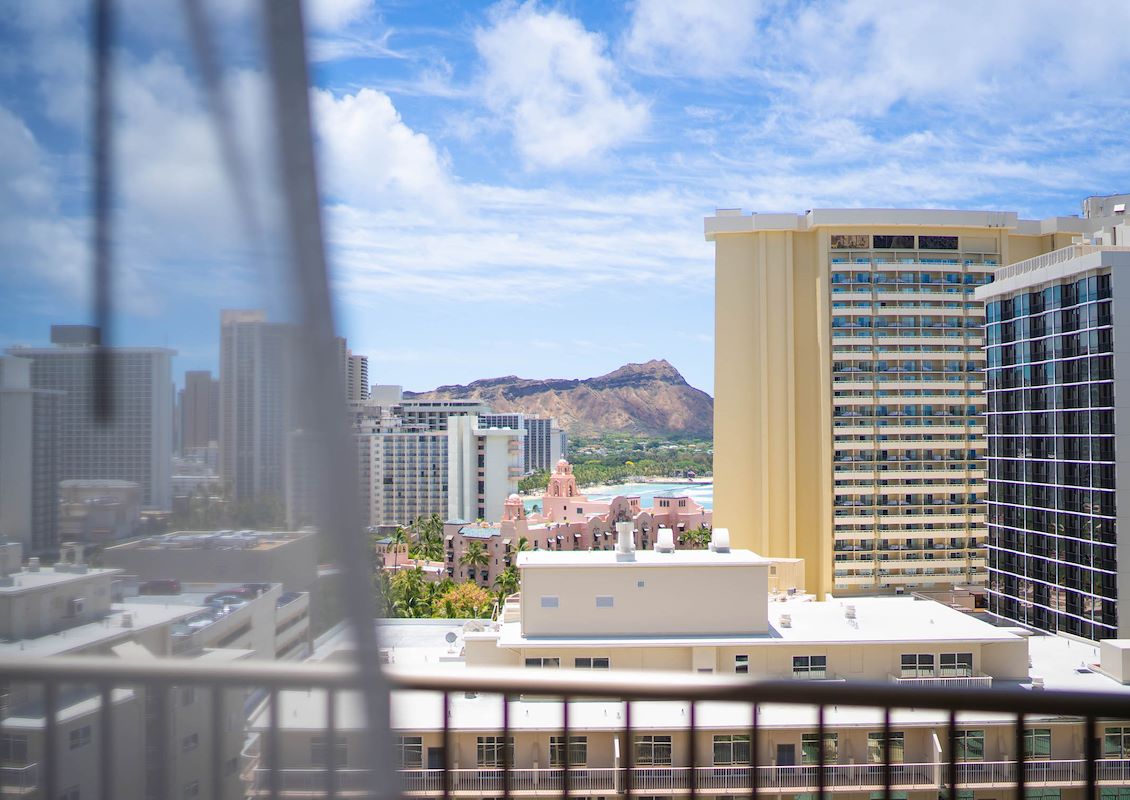 Tip 3: Join a beach clean-up
When searching for things to do in Waikiki, what better way to enjoy the golden sands, turquoise waters and trade wind breezes than to beautify the iconic 2-mile stretch. Sign-up for volunteer opportunities with local organizations such as Surfrider Foundation O'ahu and Sustainable Coastlines Hawai'i.
Tip 4: Reuse and refill
Keep the ocean and land free from plastic by using your own reusable water bottle during your travels. Embassy Suites Waikiki has a convenient filtered water station for guest usage in the lobby, so you can fill up on your way out to explore the island.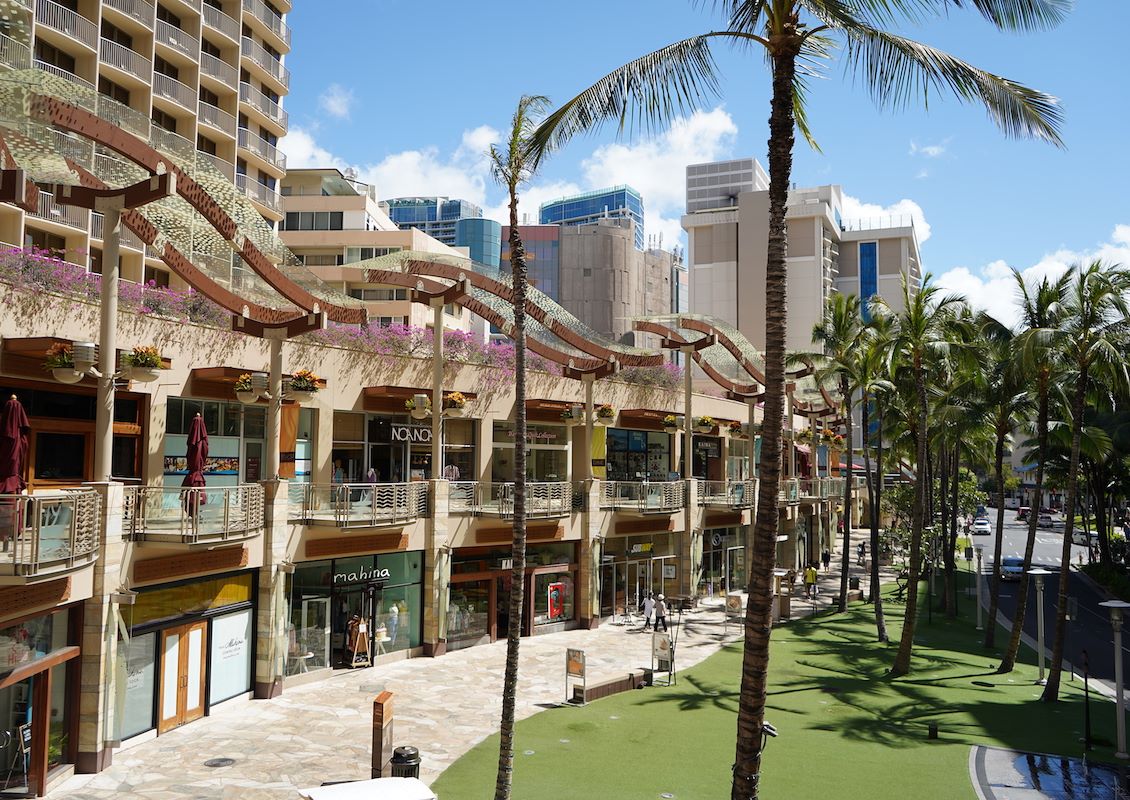 Tip 5: Shop local
Whether you are looking for souvenirs, gifts or a snack, support the local businesses of O'ahu to give back to the destination. Check out Big Wave Dave Surf & Coffee downstairs for a local coffee or to stock up on surf wear for day of fun in the waves.
You won't want to miss The Beach Walk Farmers' Market every Wednesday from 4:00 p.m. - 8:00 p.m. where you can browse local produce, sip on sugar cane juice or pamper yourself with locally made vegan bath & body products.
Tip 6: Walk more, drive less
Located in the heart of Waikiki near restaurants, shops and entertainment, you won't need a rental car while staying at Embassy Suites Waikiki. Whether you prefer to walk on the beach or stroll down exciting Kalakaua Avenue, Waikiki is easy to explore on foot. If you prefer a faster pace, hop onto a Biki bike, Honolulu's bike share system. You can uplock a bike at over 130 stops across Honolulu with your credit card or Biki app.
Tip 7: Embrace the Hawaiian culture
Part of preserving the beauty of Hawai'i is perpetuating the Hawaiian culture. Take a moment to gain a deeper understanding of the destination through cultural activities and classes. The newly opened The Royal Room at Waikiki Beach Walk is an interactive exhibit curated by the Hawaiian Music Hall of Fame which traces Hawaiian music's Golden Age and honors its Four Royal Composers, Na Lani 'Eha. You can also learn about feather lei making and attend a lei making class on Wednesdays.